Yellowwood
Cladrastris kentukea (C. lutea)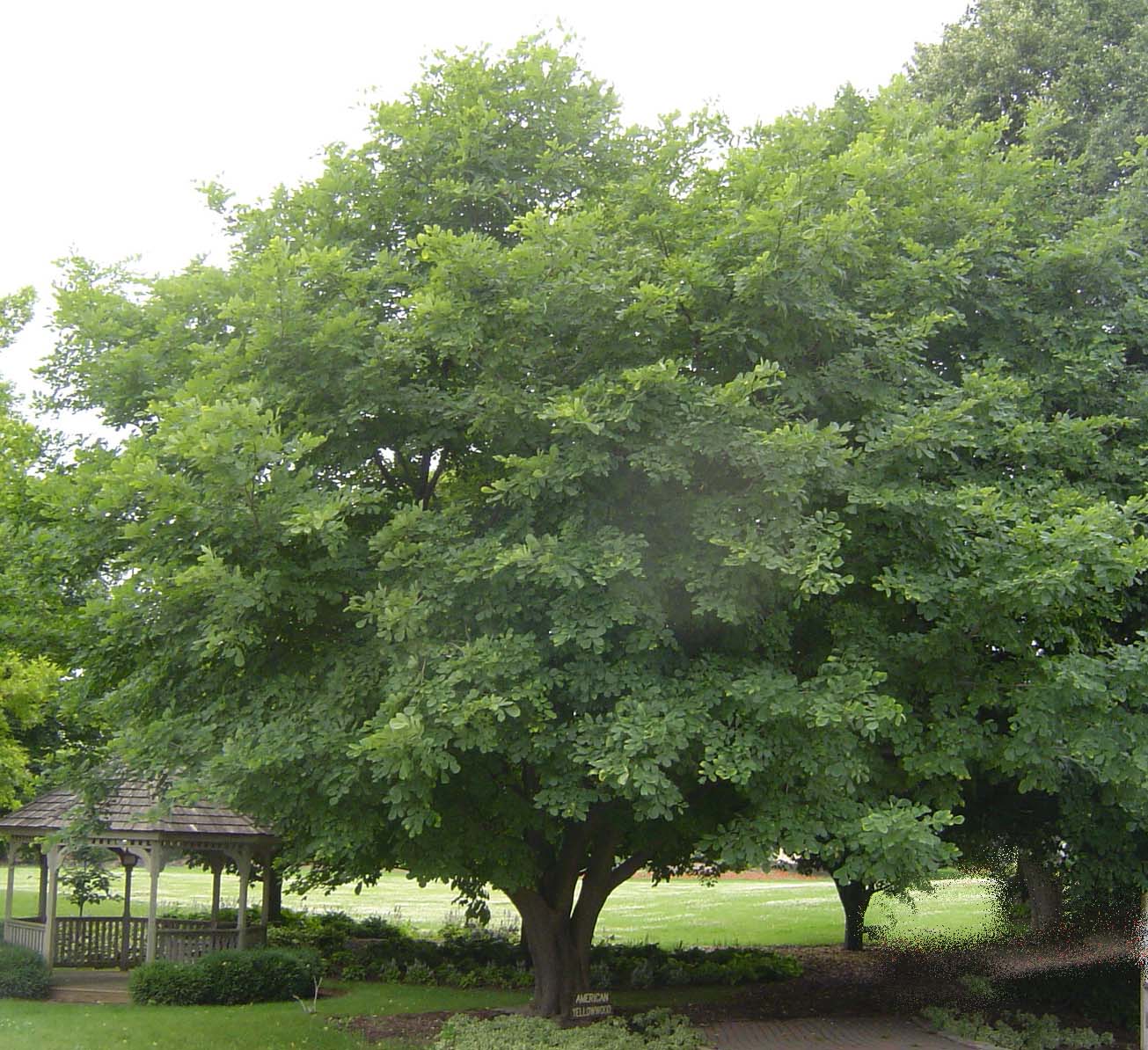 There are few large trees with as spectacular a show of flowers as the  Yellowwood.  Fragrant creamy white flowers cascade in pendulous, 8″ to 14″ long panicles in May and June, and are followed by small light brown pods.  When in flower, the tree is quite spectacular!  Leaves are unusual, alternate, pinnately compound, and emerge a light green with fine hairs rather late in the spring.  Apparently, the common name comes from the yellow heartwood when freshly cut.  Add to that the very smooth, beech-like bark and bright fall yellow color, and it is hard to find reason not to like it.
Growing the Yellowwood as a nursery tree is not a simple task.  It prefers to grow rather crooked, or multi-leadered, and with a rather unbalanced crown.  In other words, growing matching yellowwoods is a challenge if one is looking f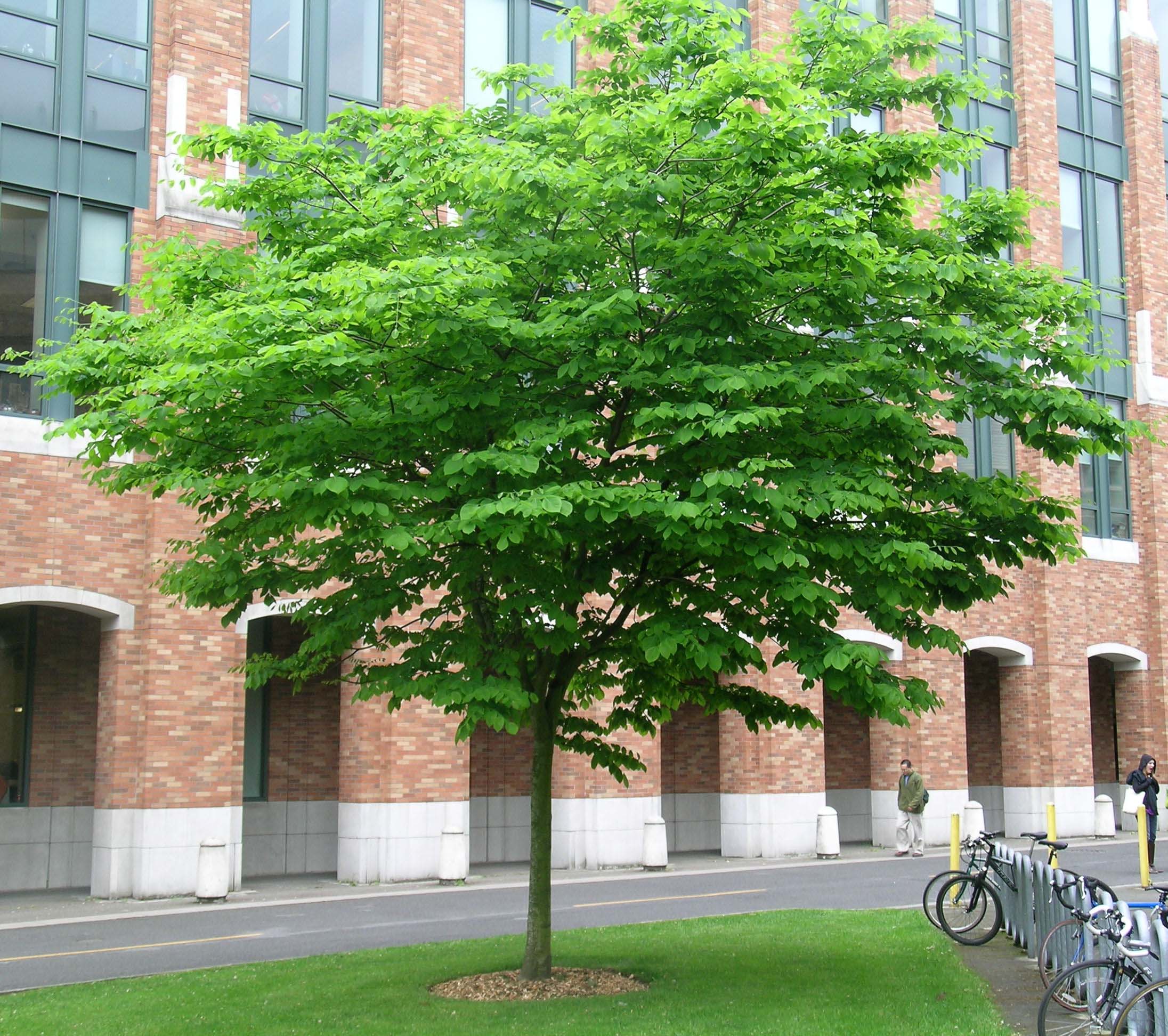 or a uniform street tree form.  It can be done, but only with extra care, time and effort, proper staking, and timely pruning.  But hey, why should all trees have perfect form?  With so many other great qualities, the Yellowwood should be in higher demand.
The literature indicates that the tree will tolerate a wide pH range.  It is also recommended that the tree be pruned only in summer, as the tree bleeds profusely if pruned in winter or spring.  Poor crotches can also develop, so try to select those with the widest branch angles if possible.  There are few if any disease or insect problems.
A relative to watch out for is the cultivar, 'Rosea', with beautiful pink flowers.  Add the Yellowwood, native to North Carolina, Kentucky, and Tennessee to your must plant tree list.  Share your comments on this tree and others anytime.
Jim Barborinas
ISA Certified Arborist #0135
ASCA Registered Consulting Arborist #356                    
CLICK HERE FOR MORE TREE PROFILES
Certified Tree Risk Assessor #PNW-0327