Persian Ironwood
Or cultivars of 'Ruby Vase', 'Vanessa' and 'Persian Spire'
Parrotia persica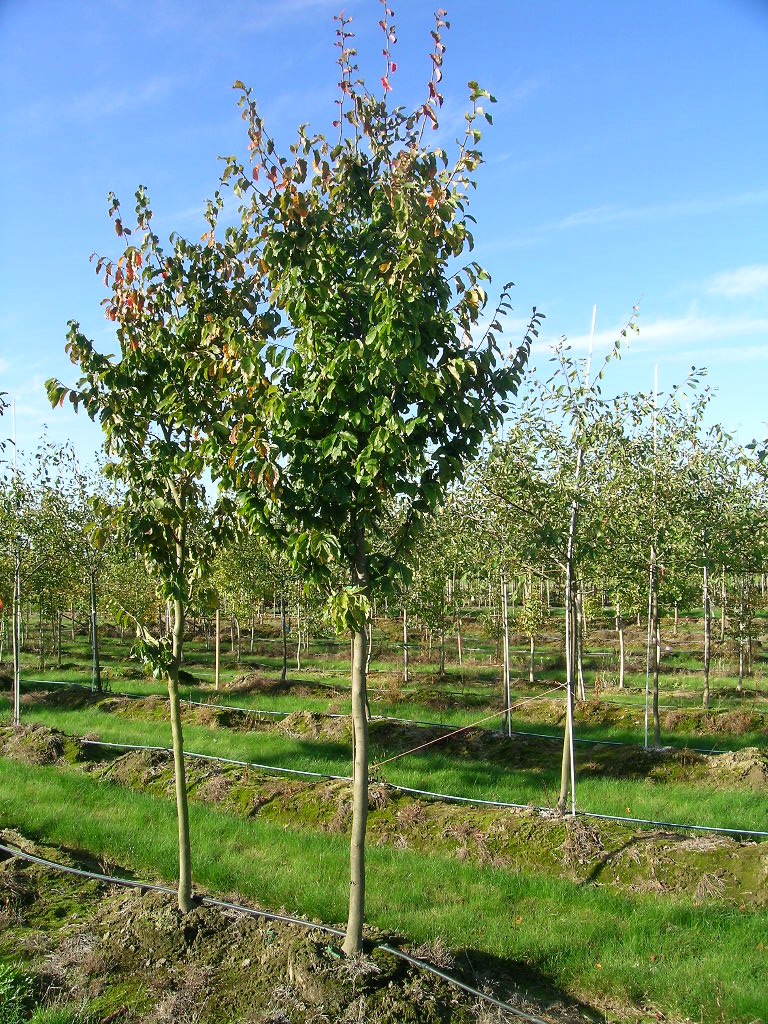 The Parrotia, or Persian Ironwood, is a curious and under-utilized tree that deserves much more attention.  One reason for this limited use may be its rather challenging structure. Irregular limb location and development make it difficult to train and grow as a tree.  Despite this, it can be a real gem!  Surprisingly, the Parrotia can get large, as apparent in the Seattle specimen over 50 feet tall, noted in Arthur Lee Jacobs' Trees of Seattle, but it will take a long time to reach near that height.  Most noteworthy of the species Parrotia is the rainbow of fall colors it provides.
However, I was also pleasantly surprised this late February when I spotted the crimson-red 'anthers' on the flowers, providing winter interest, much like the Cornus mas with its yellow winter flowers.
Leaves on most Parrotia emerge with attractive dark crimson edges that stay green through summer.  In fall, they go through an autumn transition of yellows, reds, and purples, each one a little different.  Not surprisingly, the leaf shape is similar to Witch Hazel, due to the Parrotia descending from the Hamamelidaceae, or Witch Hazel, Family.
The bark is gray and becomes platy or flaking with age.  The crown can be dense with crooked, crisscrossing limbs, and providing much character in form with age.   Generally, the species is relatively broad and a bit unruly, so a wide birth is needed in most installations.
To meet the limitations for landscapes with less planting space, at least 3 new narrower vase shaped cultivars are now available, named 'Ruby Vase', 'Vanessa' and Persian Spire.  All appear to be equally narrow and colorful, with subtle differences that remain to be seen.
The literature has noted its shallow root system, and I have observed limited rooting, even in installations that I considered to have good soil.  Poorly staked trees may start to lean in especially windy locations.   Therefore, starting with a good dense root system in well draining soil is recommended.  The Parrotia appears to transplant moderately easy; however, they are a little slow to establish in some cases.  I have never seen any disease or insect problem with the Parrotia, and the literature suggests it is a pest free tree.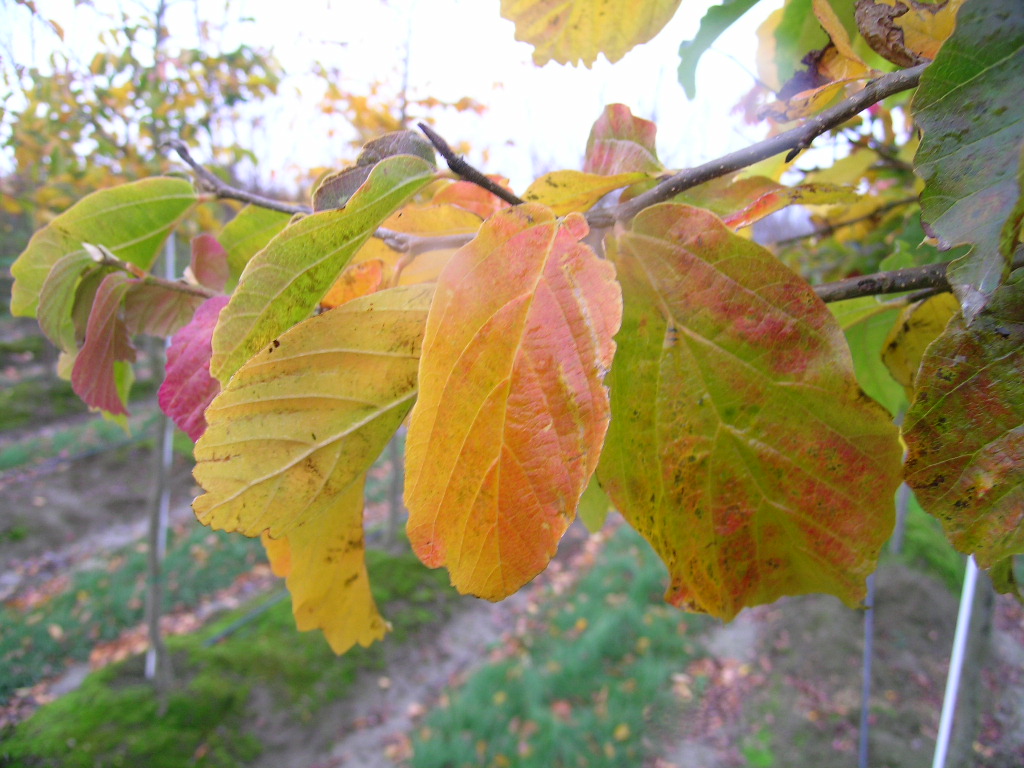 The Parrotia is definitely a tree variety to consider as a street, landscape, or garden tree, especially any of the new cultivars for street tree locations.
As always, let me know your experience with this tree.
Jim Barborinas
ISA Certified Arborist #0135
ASCA Registered Consulting Arborist #356                    
CLICK HERE FOR MORE TREE PROFILES
Certified Tree Risk Assessor #PNW-0327