Jack Callery Pear
Pyrus calleryana 'Jaczam'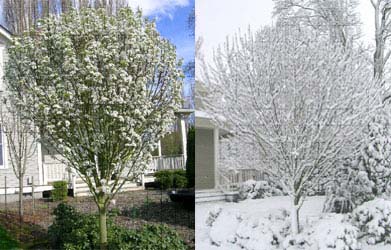 How often are you asked, "I need a small tree, one that stays small"? Choices are limited because even most "small trees" will reach 30 ft. or more. The "Jack" Pear is one of the exceptions. Literature says it may get to 20′ tall and 10′ wide in 30 years. Our specimen planted 10 years ago measures about 13′ tall by 7′ wide under excellent growing conditions.
The crown is dense, with closely spaced branches, and growth is even, very upright, and much denser than other calleryanas. The spring flower set is spectacular, with white flowers covering the tree completely, creating a pure white globe. As flowers fall, small dark green roundish leaves form an even denser canopy. The form and appearance nearly remind me of a hot air balloon with the lower limbs reaching straight out to hold the canopy in place. Our fall color has been yellow to bright red depending on the season, but it apparently does color up regularly in colder climates.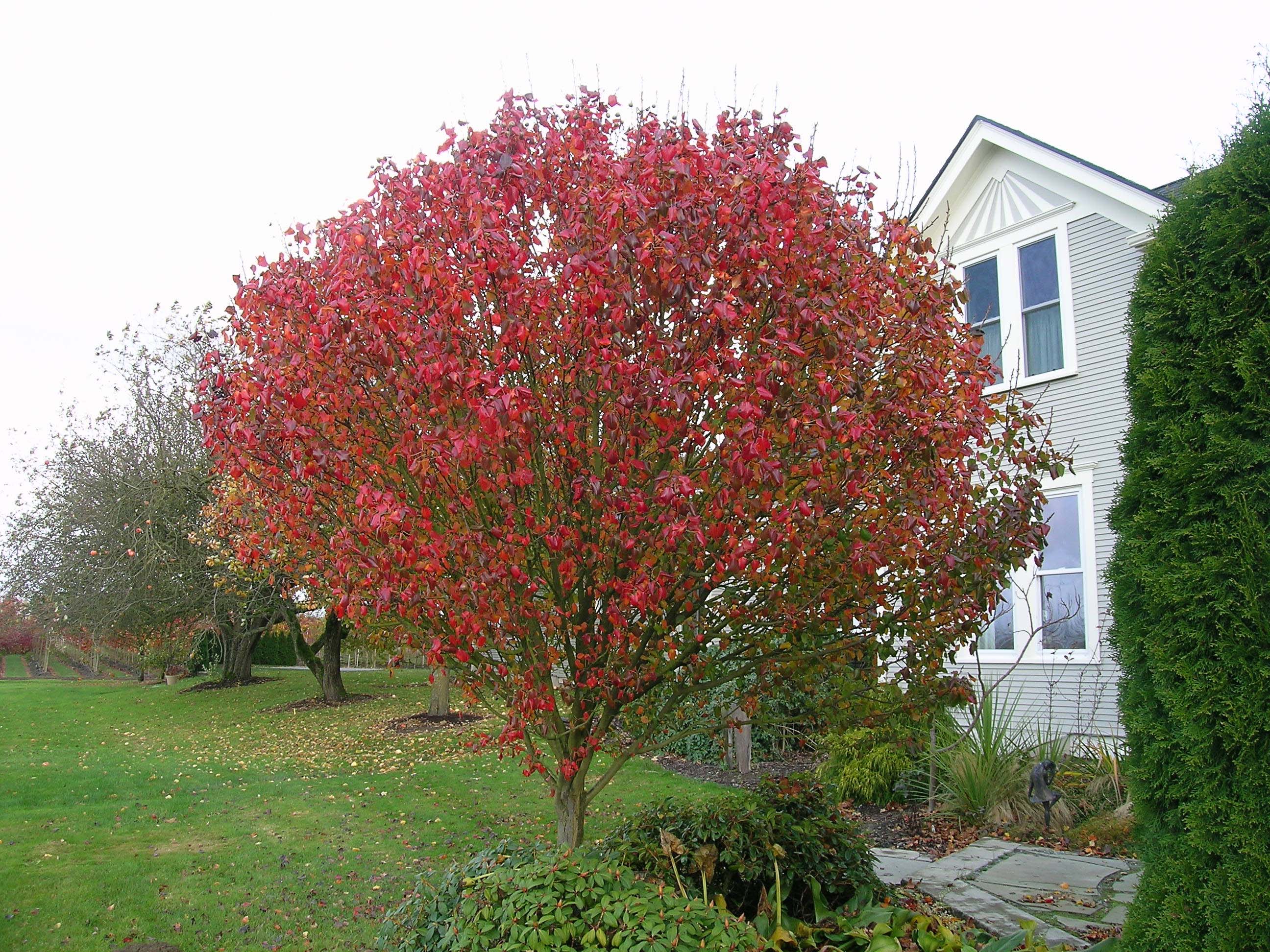 This pear appears to transplant easily, like all flowering pears. We have observed small fruit, also dependent on the season and if planted near other pears.
By the way, there is a "Jill" Pear, Pyrus calleryana 'Jilzam', also. The form on the "Jill" is about the same height, but a little broader with age. The branching habit is more scattered and less uniform. And no, I am not joking.  Let me know if you have any experience with these or other trees that you would like to pass on.
Jim Barborinas
ISA Certified Arborist #0135
ASCA Registered Consulting Arborist #356                    
CLICK HERE FOR MORE TREE PROFILES
Certified Tree Risk Assessor #PNW-0327