Hanna's Heart Katsura
Cercidiphyllum japonicum 'Hanna's Heart'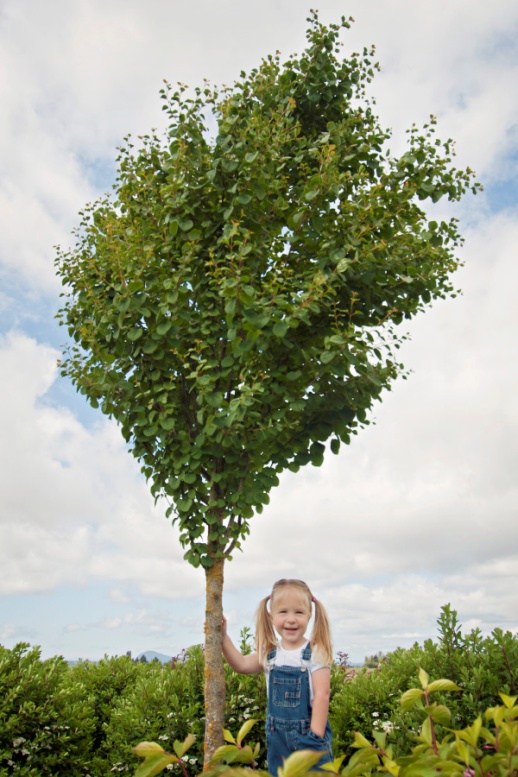 You probably have never heard of Hanna's Heart, Katsura, Cercidiphyllum japonicum "Hanna's Heart', even though I did hint a few years ago about a new Katsura that was under review.  Luckily for all of us, Hanna's Heart is finally available.  Biringer Nursery, a local liner grower located near us in the Skagit Valley of Washington State, discovered this tree; and Urban Forest Nursery, Inc. was fortunate enough to see the tree early and get some in production.
Why is this tree so special?  It appears to be a narrower and shorter ultimate form than the species, and is great for smaller gardens and possibly under power-lines. Height is not expected to exceed 25 feet, and width no more than 12 feet.   Hanna's Heart Katsura is also slower growing; an attribute we surprisingly appreciate in some species to avoid growing leggy and more susceptible to limb breakage.  Less vigor, also means shorter internodes between leaves and the candelabra-like structure form the trunk, results in a denser, tighter crown of foliage.
The summer leaf color appears to be darker, and when contrasted against other nursery greens, it has a bluish-green hue to it. Hanna's Heart appears to have great winter hardiness, showing less twig dieback than the species, and keeps its leaves just a bit longer in the fall before turning a bright yellow.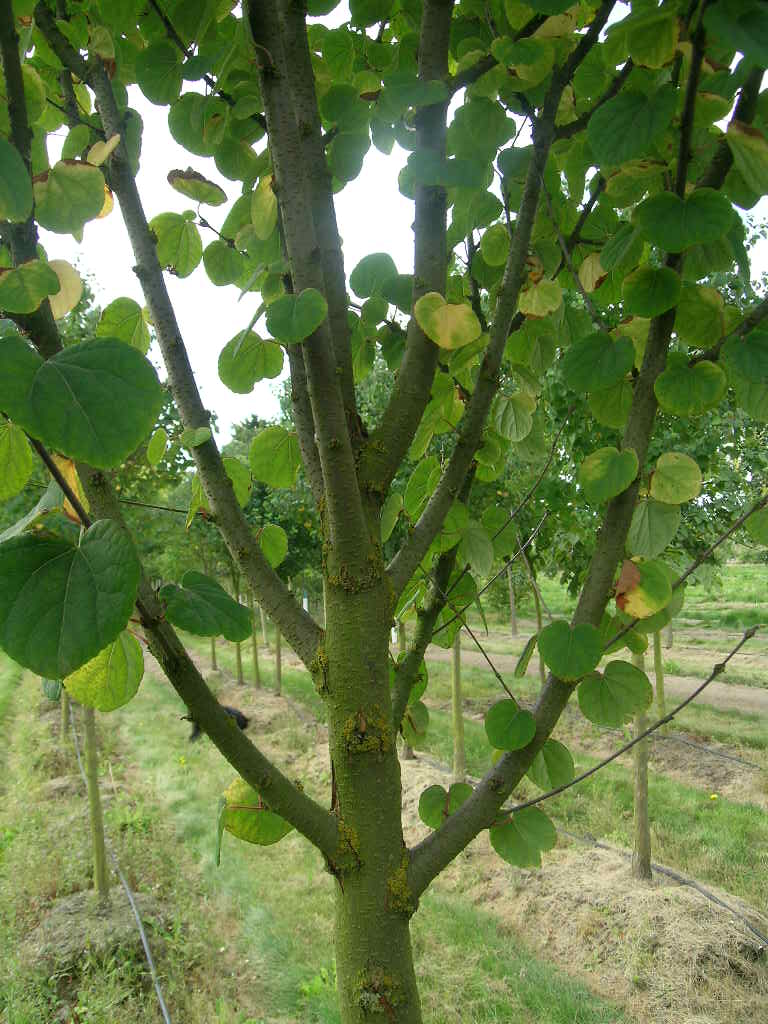 Of special note is the trees' name, Hanna's Heart, which is due to the leaves being a bit more heart shaped than usual.  Around the time that this tree was first discovered, the Joe and Kate Biringer had a little girl, Hanna.  She was born with a heart defect, which obviously was very traumatic for the family.  Following some very long and difficult treatments at Children's Hospital, Hanna pulled through, and this tree was named in her honor.  In fact, the Biringer family has pledged 50 cents to Children's Hospital for every Hanna's Heart Katsura they sell.  So this is a very special tree!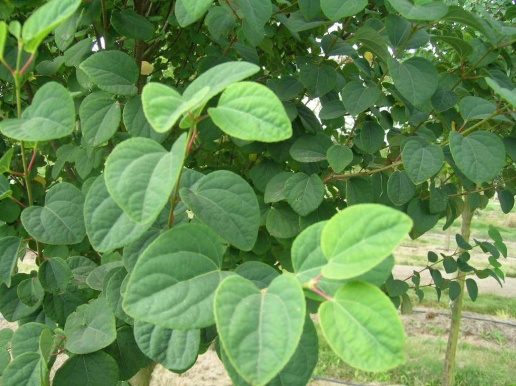 Hanna's Heart Katsura should transplant easily, as most katsuras do.  They tend to have dense, vigorous root systems; and with age, their roots do not appear to be aggressive.  Similarly, they prefer a moist, but well-drained soil, and may drop a few leaves during droughty periods.  They perform even better with a little shade or protection from the direct elements.  Both Biringers, and our nursery, have noted that they definitely prefer a higher pH soil. When this was realized, it was easily corrected in the nursery with a quick application of liquid lime.  Hanna's Heart Katsura is an excellent addition to the long list of street and landscape trees currently available.
As always, let me know your experience with this tree.
Jim Barborinas
ISA Certified Arborist #0135
ASCA Registered Consulting Arborist #356                    
CLICK HERE FOR MORE TREE PROFILES
Certified Tree Risk Assessor #PNW-0327