American Hornbeam
Carpinus caroliniana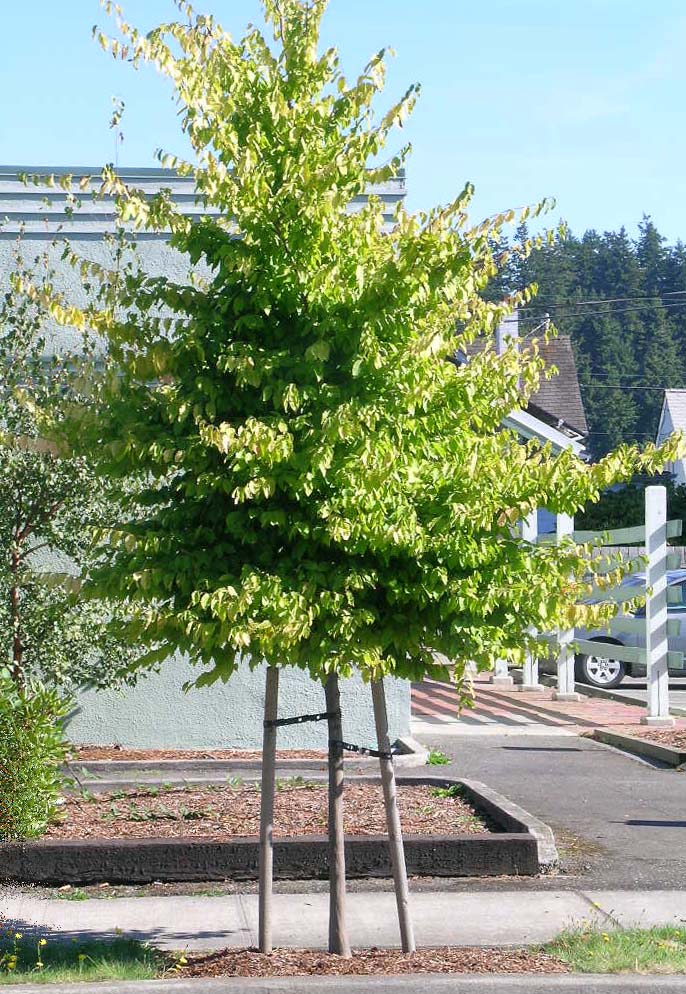 With appealing nicknames like "Blue Beech" and "Ironwood", it's a wonder why the American Hornbeam is not more widely used.  Native to Midwestern forests, some may consider it too common for widespread use, but a closer look is warranted.  Considered a small tree, the ultimate mature size is approximately 30' tall by 20' wide but may grow larger under optimum conditions.  It has few, if any, disease or insect pest concerns in this region, and as the name implies, has "limbs of steel".
Leaves are 2½" to 5″ long and 1″ to 2″ wide, ovate-oblong, acuminate, rounded or heart shaped, sharply and doubly serrate, glabrous, dark green, and often lustrous.  The seeds are quite unique, appearing as small, ribbed, seed-like nutlets enclosed by a veiny, irregular 3-lobed bract, about 1" long.
In youth, the tree can appear rather twiggy, and nurseries must be vigilant early on to retain a central straight leader.  However, this vigilance pays off with an exceptional crown of tough limbs and a combination of upright, horizontal, and in some cases, cascading limbs.  Every year, I am most impressed with the incredible rainbow of fall colors.  On the same tree, I have seen all shades of reds, yellows, greens, and even pink, and have noticed these colors changing daily.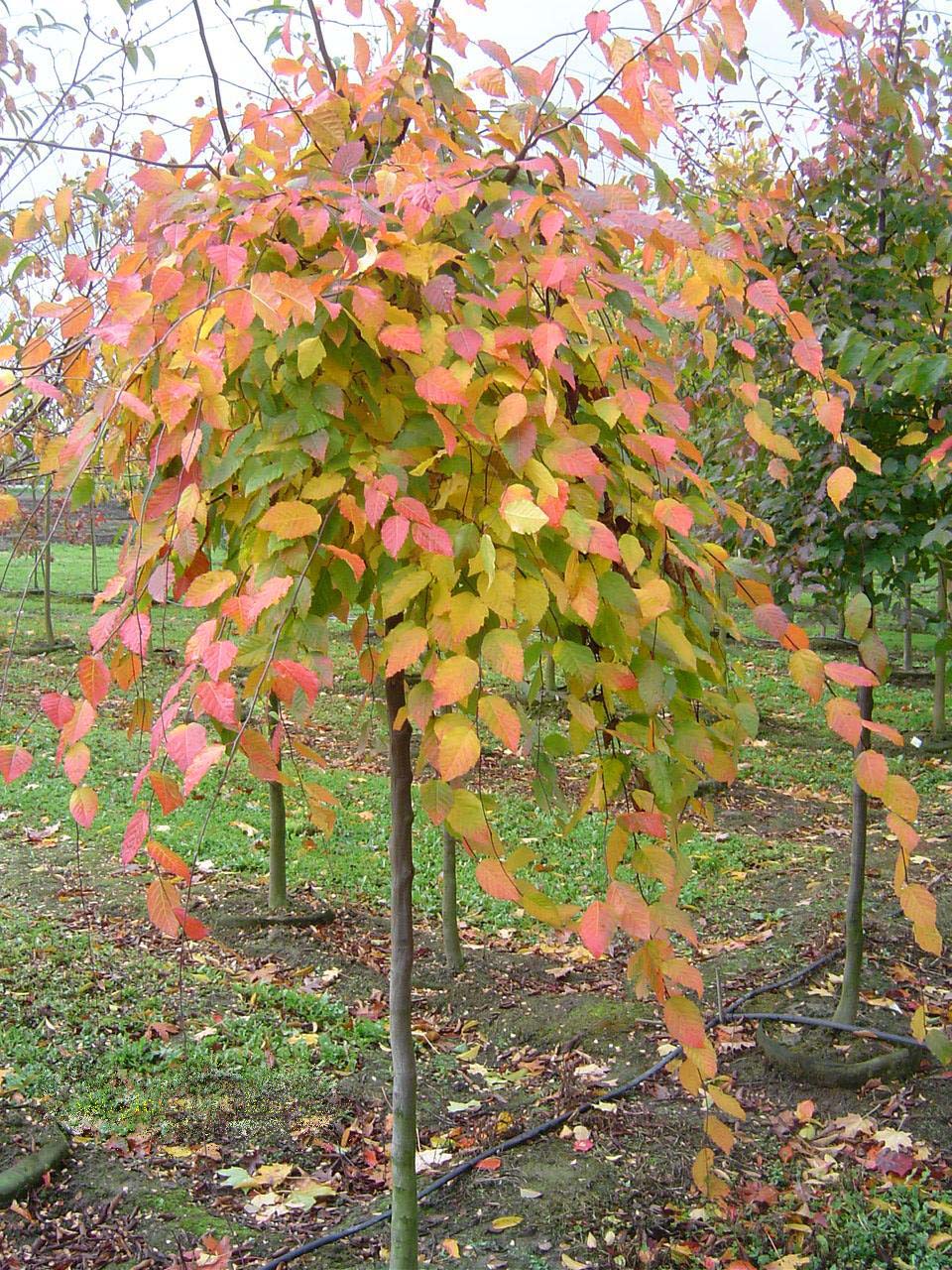 The American Hornbeam should be considered as both a garden tree and street tree, especially if grown with high enough crown clearance.  As a garden or yard tree, the branch structure can develop incredible character with or without your help, twisting and turning, improving with age.  As a street tree, the American Hornbeam should be placed in the category as one of those "Bullet Proof" varieties.
They are slow growing in the nursery, but relatively easy to transplant if proper transplanting techniques are followed.  Root flare is modest, and root growth does not appear to be aggressive, so potential infrastructure damage is probably low to non-existent.  I have seen them grow relatively well in ridiculously small street tree openings.
Their only drawback, and only in some people's minds, might be that after their leaves turn brown, they can persist on the limbs through the winter.  This does vary; however, among different individual trees, as most are grown at this point from seedlings, and are not identical.  This variation in fall color and leaf drop may open the door to the selection of a preferred cultivar. New varieties soon to be available are 'Ball O' Fire', 'Firespire', and 'Palisade'.
As always, let me know your experience with this tree.
Jim Barborinas
ISA Certified Arborist #0135
ASCA Registered Consulting Arborist #356                    
CLICK HERE FOR MORE TREE PROFILES
Certified Tree Risk Assessor #PNW-0327