American Hornbeam Cultivars
Carpinus caroliniana
Native Flame®, Palisade®, Ball O' Fire™, & Rising Fire®

In a Tree Profile over 10 years ago, I raved about the American hornbeam, Carpinas caroliniana and still feel the same today. With the more recent arrival of several new cultivars which display some of the best characteristics of this species, an update on this tree is in order.
Let's start with its generic attributes. The pioneer nicknames of "Blue Beech", "Muscle Tree" or "Ironwood" of the species are suggestive of what a tough Midwest native tree this is. Considered a small tree, the ultimate mature size is approximately 30-feet tall by 20-feet wide. They may grow larger under optimum conditions. It has few, if any, disease or insect pest concerns in this region and as the name implies, has branches "of steel". In my experience, branches can bend like rubber and not break, which is a good testament for strength. This is a good urban tree characteristic.
Leaves are 2 ½ to 5-inches long and 1 to 2-inches wide, ovate-oblong, acuminate, rounded or heart shaped, sharply and doubly serrate, glabrous, dark green and often lustrous. The seeds are quite unique, appearing as a small, ribbed, seed-like nutlet enclosed by a veiny, irregular 3-lobed bract about 1-inch long. The leaves and seeds are small and thin, and decompose relatively fast, another good urban tree characteristic.
Now let's talk about these new cultivars. They were selected for reliable and unique forms as well as consistent fall color. Some have a more distinct form than the species: central leader, upright branching, narrow or round. Some have longer lasting fall color.

When choosing trees for urban planting, consider these improved cultivars: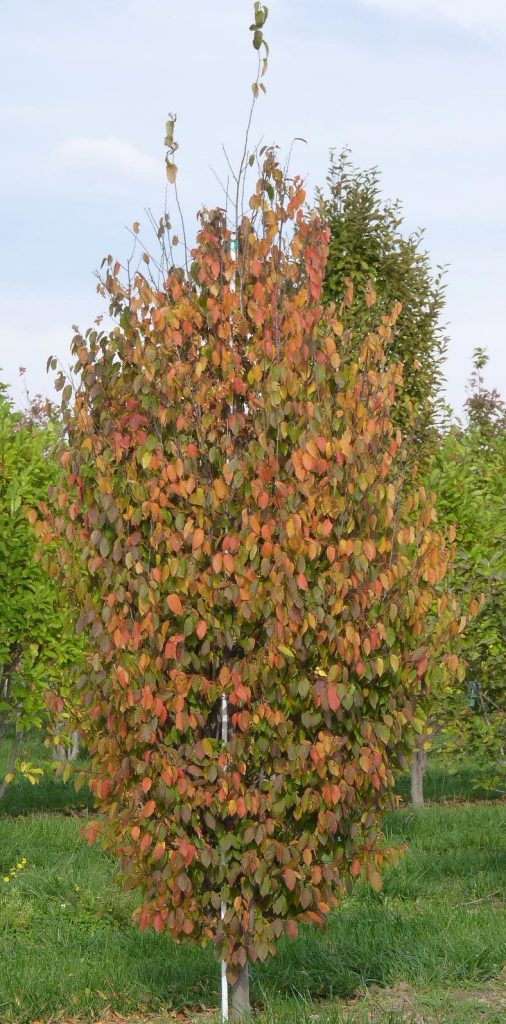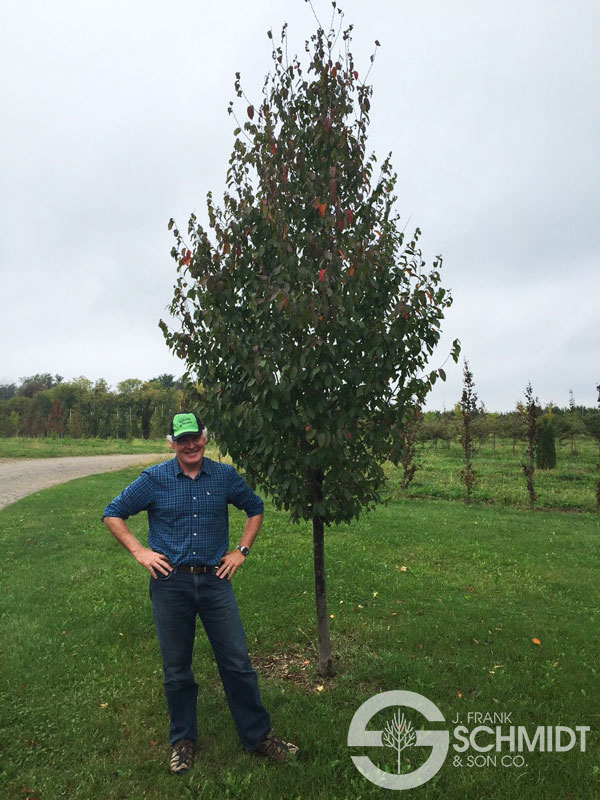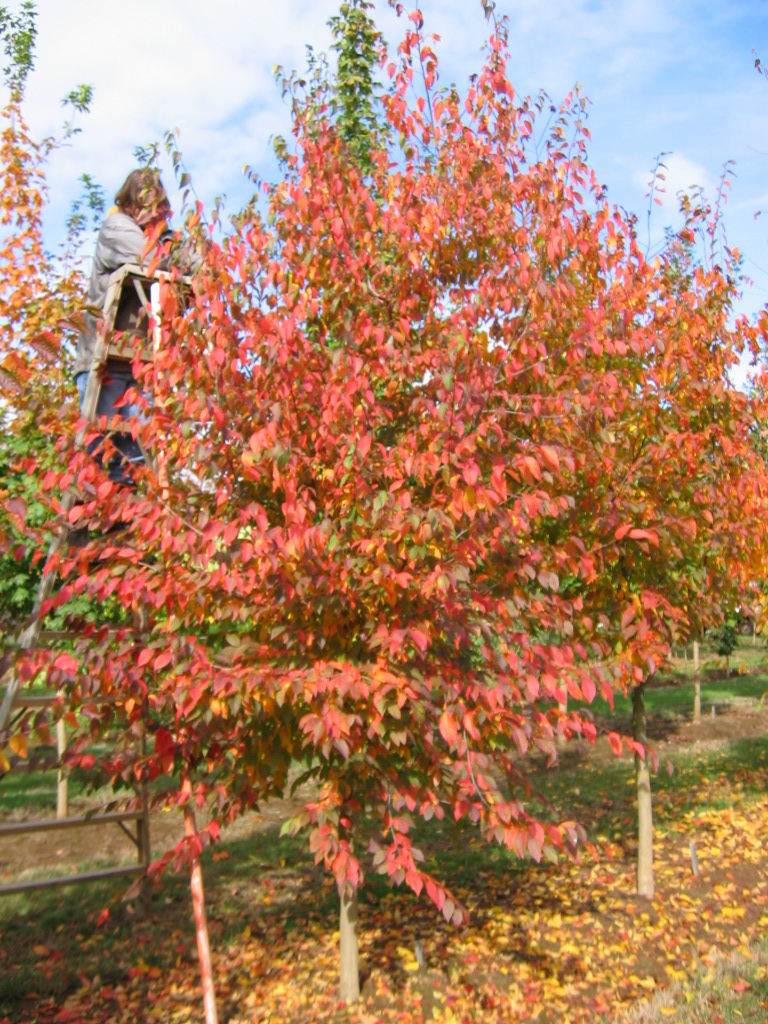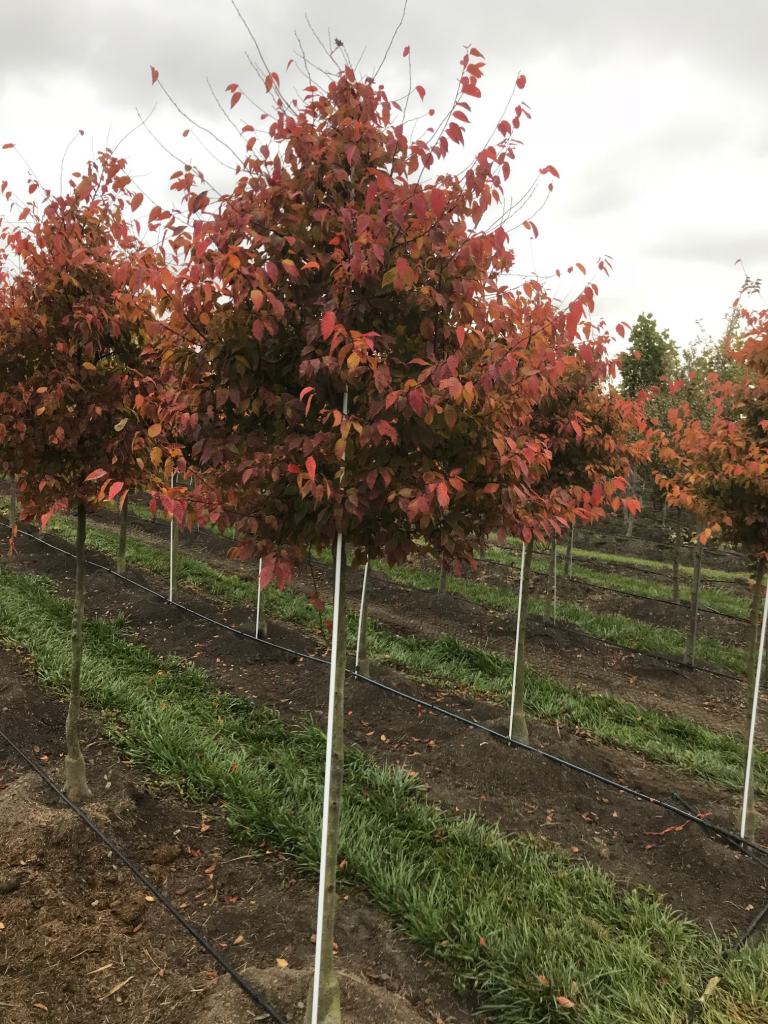 The American Hornbeam should be considered both a garden, as well as a street tree, especially if grown with high enough crown clearance. As a garden or yard tree, the branch structure can develop incredible character with or without your help, twisting and turning, improving with age. As a street tree, the American Hornbeam and its cultivars should be considered as one of those "Bullet Proof" selections. It can grow into maturity and become tougher over time
Hornbeams are all slow growing in the nursery, especially the cultivars. They are relatively easy to transplant when proper transplanting techniques are followed. Root flare is modest and root growth does not appear to be aggressive, so potential infrastructure damage is probably low to non-existent. I have seen them grow relatively well in ridiculously small street tree planter openings where they seem to adapt to the space. Because of their slow growth, you will pay a little more for them at the nursery but they are worth it in the long run! Only moderate corrective and training pruning will be needed. With enough soil volume, they will be there for a long time. Be patient and enjoy.
Let me know if you have comments on these or other nursery trees for street and landscape use.



Jim Barborinas
ISA Certified Arborist #0135
ASCA Registered Consulting Arborist #356
Certified Tree Risk Assessor #PNW-0327
CLICK HERE FOR MORE TREE PROFILES